From advocating for children and immigrants to creating businesses to expanding access to the arts and community services and beyond, these Houstonians are creating a better future for our region
Asian American and Pacific Islander (AAPI) Heritage Month was initially established as AAPI Heritage Week to last the first 10 days of May. This timeframe was chosen to coincide with the arrival in the United States of the first Japanese immigrants (May 7, 1843) and the completion of the transcontinental railroad (completed May 10, 1869) which relied heavily on Chinese labor. In 1992, Congress expanded this 10-day celebration to the whole month of May, which is now known as Asian American and Pacific Islander Heritage Month.

The many invaluable contributions of Houston's AAPI communities are as nuanced and diverse as the lives and identities of those who make them. However, these communities are often lumped together into one overarching cultural identity suffused with untrue stereotypes.
For AAPI Heritage Month, Understanding Houston is highlighting some of the incredible Asian Americans and Pacific Islanders who work hard through many different avenues to create a more vibrant Houston area with opportunity for all.
We recognize that there are many Asian Americans, Native Hawaiians, and Pacific Islanders doing incredible work in the Houston area and that this list is far from exhaustive. If you know of a leader or organization that we should highlight, please let us know!
Donna Fujimoto Cole, Founder, President and Chief Executive Officer at Cole Chemical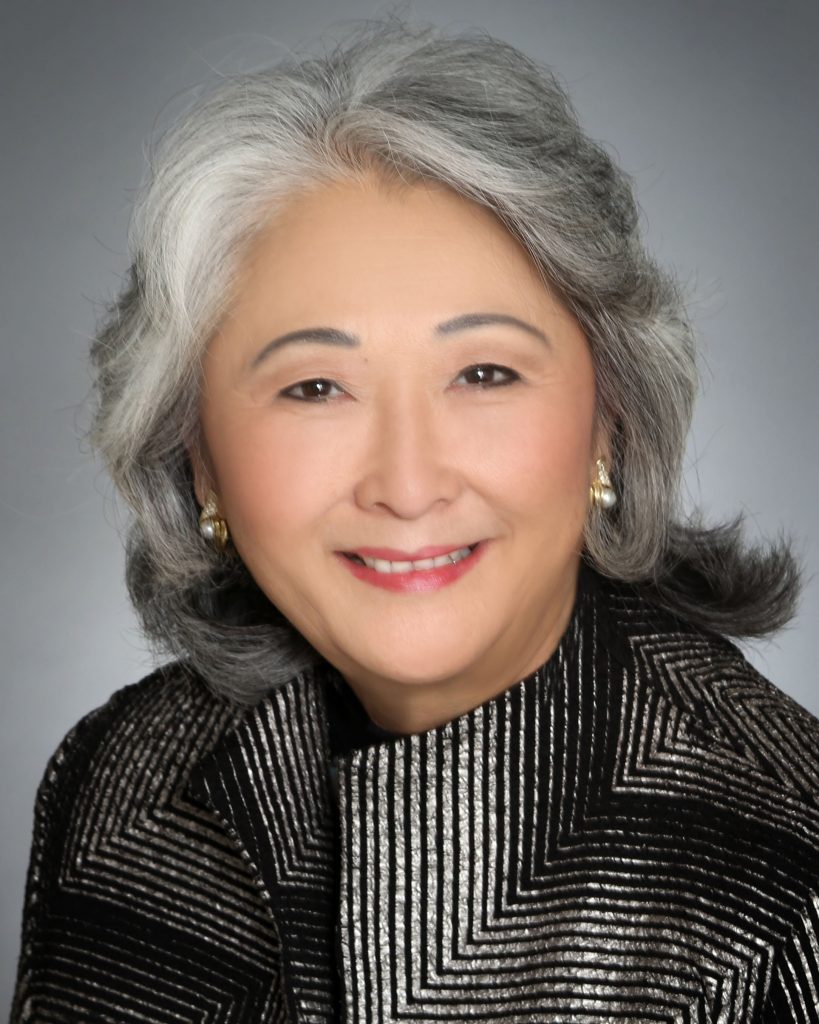 The Greater Houston area has a robust small business sector compared to the state and nation, with the majority of businesses in the three-county area considered small businesses. Despite barriers, such as lack of credit access, 19% of small businesses are Asian-owned compared to 12% and 10% across the state and nation, respectively. Furthermore, 22% of small businesses in the Houston Metropolitan Area are woman-owned, and one out of five of those woman-owned businesses are owned by Asian Americans. That figure for Texas and the U.S. overall is much lower, with Asian American women owning 14% of all woman-owned businesses in the state and country.
Donna Fujimoto Cole is a Japanese-American trailblazer and an inspirational small business owner in the Houston area. Donna founded Cole Chemical in 1980 at the age of 27 as a single mother of a four-year old daughter with $5,000 in savings. As of 2015, her company was bringing in revenue in excess of $80 million and was ranked number three on Houston Business Journal's (HBJ) Largest Houston-Area Minority-Owned Business List. That same year, Donna was also named one of HBJ's 2015 Women In Energy Leadership.
Donna also empowers and supports other women, Asian Americans and Pacific Islanders by serving on the boards of the Center for Asian Pacific American Women, Rice University's Chao Center for Asian Studies, the Women's Home and the capital campaign for Asian Health Coalition (Hope Clinic). She is also co-founder of the Pantheon of Women, a production company which uses storytelling through film, television, plays and musicals to change the way men treat and perceive women, as well as how women see themselves. Donna also serves as Trustee of the Rockwell Fund where she is "proud to serve the socially and economically challenged in the areas of education, healthcare, housing, and recidivism."
Outside of her involvement on multiple boards, Donna also gives back to the community through Cole Chemical with financial and volunteer support to a multitude of nonprofits such as the All-Earth Ecobot Challenge and Dismantling the Cradle to Prison Pipeline. Since the onset of the COVID-19 pandemic, her company has also gone above and beyond to support the health and wellbeing of the Houston area by providing personal protective equipment (PPE) to companies as well as nonprofits at a discount.
Despite facing much discrimination growing up during a time in America where there was animosity toward Japanese Americans, Donna did not let those negative experiences create resentment in her. Though her family and peers encouraged her to not embrace her Japanese heritage and culture in order to assimilate into American culture, she actively chose to do the opposite, by providing opportunities and mentorship for individuals in the Houston community. When asked what she finds most inspiring about Houstonians, Donna remarked that the Houston she experiences today is a big hometown where people are accepted no matter where they originally call home.
Rogene Gee Calvert, Philanthropic Consultant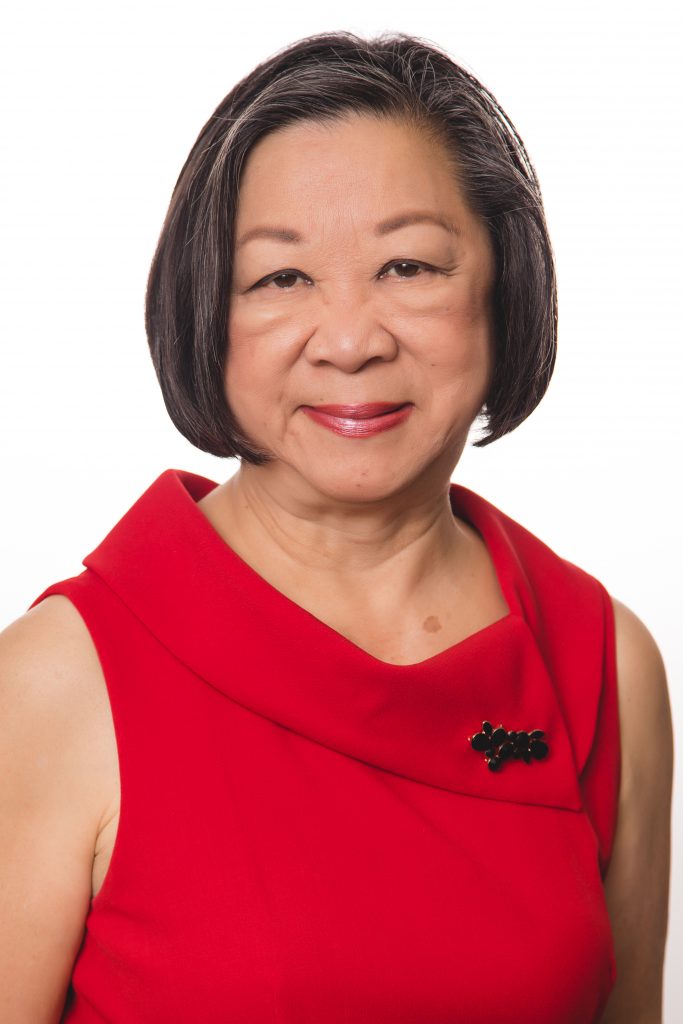 Rogene Gee Calvert has worked for years to improve the quality of life for all Houston residents. Her vision for a better Houston is "a city that plans for its future — to know where we want to be as a city and to chart a plan to get there, e.g., land use, mobility, housing, infrastructure and neighborhoods. Opportunities for Houstonians to get to know each other better and learn from each other."
Rogene's journey truly began after she graduated from the University of Texas and began working for a project housed under the Community Welfare Planning Association, where she helped evaluate the effectiveness of different methods to treat substance abuse. She then took those skills and functions with her to United Way of Greater Houston, where she worked for 11 years. Afterward, Rogene became the head of the Child Abuse Prevention Network, continuing her learning experience in the nonprofit space. Her continued involvement working at nonprofits broadened her vision of social work and its many different dimensions. While in college, she thought social work was only clinical but "I discovered that it included social advocacy, planning, research, and policy and program development." Regarding the start of her career, Rogene reflects that "I was fortunate to accidentally venture into this area and have made it my life's calling."
The good that Rogene provides for the Houston community stretches far beyond her professional career. When she would travel in the early 1990s, Rogene noticed there were community and health centers for Asian Americans that didn't exist in Houston, despite the region's fast-growing Asian American population. This drove her to take action and collaborate with others to fill this gap by starting a number of programs, including Asian American Family Services, which provided mental health and social service needs through bilingual and bicultural counseling and supportive services, and the Asian American Health Coalition/HOPE Clinic, providing healthcare and initiatives to promote healthy living and increased access to a continuum of care for the Asian American, Native Hawaiian, and Pacific Islander communities.
Rogene loves the city she calls home and is often inspired by its residents.
"I have often heard that Houstonians are friendly, kind-hearted, and selfless. Being a native Houstonian, of course, I am more self-critical, but the older I get and the more I get around, I totally agree. There is something about Houstonians that make them have a positive outlook."
As for what's next, Rogene says that "although I am past 'retirement age,' I will probably never formally retire. I will continue to work in some capacity, advocating for the helpless and voiceless. My culture and heritage will always be important to me, and this current rash of anti-Asian hate and violence commits me to continue this fight."
Shahid Iqbal, Founder and Board of Directors President at Indus Arts Council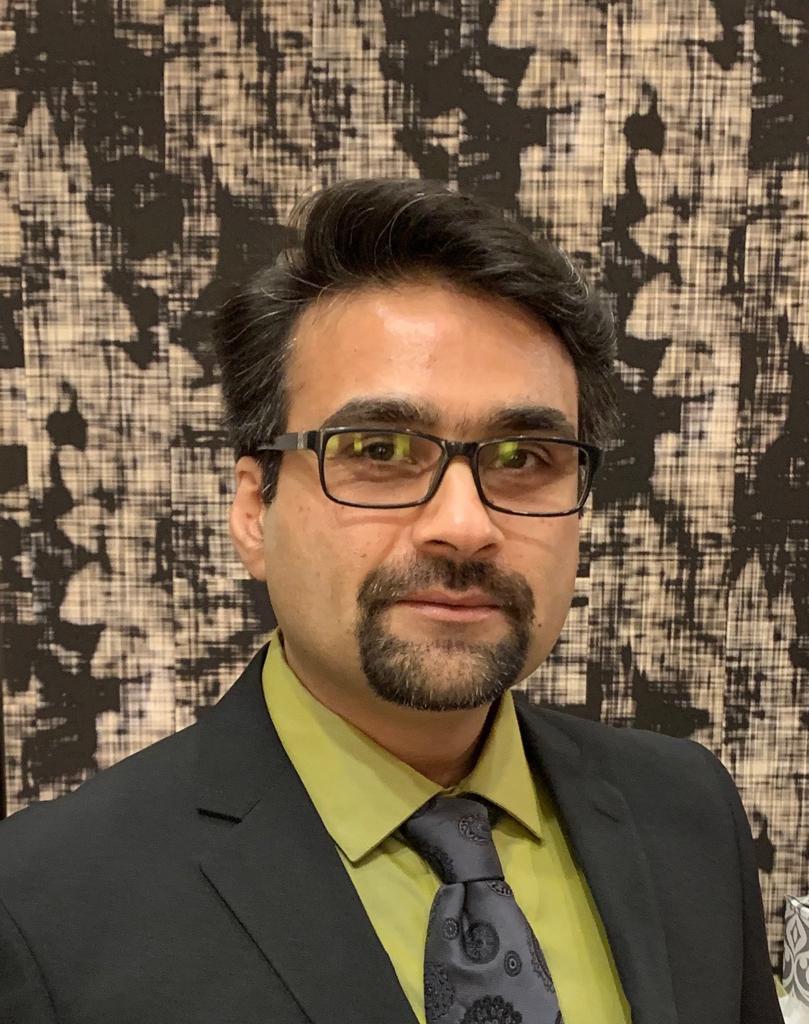 The Greater Houston area is one of the most diverse regions in the country. Almost half of all households in the three-county area speak a language other than English in their home.This level of diversity gives Houston-area residents an opportunity to experience a rich array of different cultures, and Indus Art Council Founder Shahid Iqbal hopes to make Pakistani culture a more visible piece of the larger tapestry.
Shahid has always had a passion for his Pakistani heritage and has had a growing desire to share that with others since immigrating to the United States from Pakistan when he was 16 years old. He remarks that Pakistan has been influenced by a vast number of different civilizations over the centuries, creating a rich, diverse and unique culture that has a lot to offer. Shahid sees the bridging of different cultures and experiences as a way to create a closer, more unified version of the already-diverse Houston area.
"I would like to see Houston's diversity bring different people even closer to each other."
Nearly 40,000 Pakistani Americans live in the Houston three-county area, the fifth largest Asian American subgroup in our region. The Indus Arts Council originally started as a way to maintain a bridge between first-generation South Asian parents and their American-born children by celebrating their rich Pakistani heritage. Since then, Shahid and others have intentionally broadened their reach to promote awareness of Pakistani arts and culture throughout our region to a number of individuals who do not have direct roots to Pakistan.
In fact, despite the many important benefits of the arts — including the promotion of inclusion, community improvements, academic achievement and even improved mental health — there is a gap in access to the arts in the Houston area, particularly between different socioeconomic groups. In Harris County, roughly only a quarter of households making less than $40,000 annually report having attended an arts event compared to over half of households making more than $100,000 annually. However, Shahid is working hard to reach out to these communities and provide them with a robust arts experience through language classes, cultural events, films and theatre. Despite the challenges created by the COVID-19 pandemic, Indus Arts Council quickly adapted classes to an online platform by mid-May 2020 which has allowed easier access to these opportunities not just across our region, but across the globe.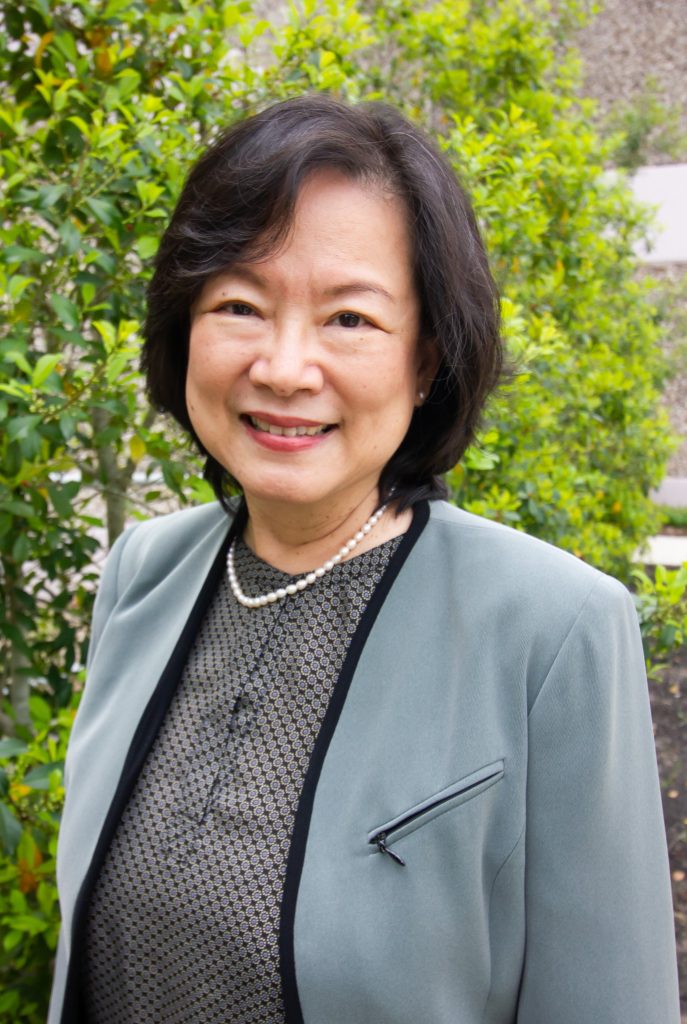 Immigrants play a pivotal role in the Houston area's population growth and diversity. In addition to the artistic and cultural contributions made by immigrants, immigrants add to our labor force and generate demand for goods and services within our local economy, helping our region remain a vibrant place to live.
Chi-mei Lin envisions a Houston area that "will continue to build on its reputation as a welcoming, multicultural city that elevates inclusion, social equity, and diversity."
Through her work at the Chinese Community Center, Chi-mei has helped thousands of immigrants settle and build a financial safety net in the Houston area by offering services for quality childcare, workforce development, financial education, healthcare services and more in multiple languages including English, Mandarin, Cantonese, Vietnamese and Spanish. Chi-mei Lin and the Chinese Community Center work to bridge the cultures of the East and West by celebrating diversity and promoting cross-cultural understanding through a number of events, including an annual Lunar New Year Festival that, prior to the COVID-19 pandemic, attracted over 10,000 visitors each year from across the region.
"Through cultural activities like this, as well as our Asian Heritage Tours, Chinese Community Center has added vibrancy to the diverse tapestry of Houston."
The COVID-19 pandemic has created challenges, but Chi-mei Lin has been able to innovate and quickly adapt to meet clients' needs by quickly transforming most in-person activities into virtual formats while also taking the necessary precautions to ensure essential services, such as childcare, could continue safely in person. During this trying time, Chinese Community Center also scaled up their IT capacity and lendable digital service inventory to mitigate learning loss and the digital divide among children and adult students. The Chinese Community Center has also pivoted to meet emerging needs due to COVID-19, by providing COVID-19 specific health education and encouraging vaccination among members of the underserved population who often encounter language and transportation barriers.
Chi-mei is inspired by the giving nature of Houstonians, which she has witnessed first hand during the pandemic, seeing residents coming together to support one another through raising funds for PPE and volunteering to distribute food.

"When crisis hits, Houstonians unite rather than divide."
Quynh-Anh McMahan, Senior Program Officer at The George Foundation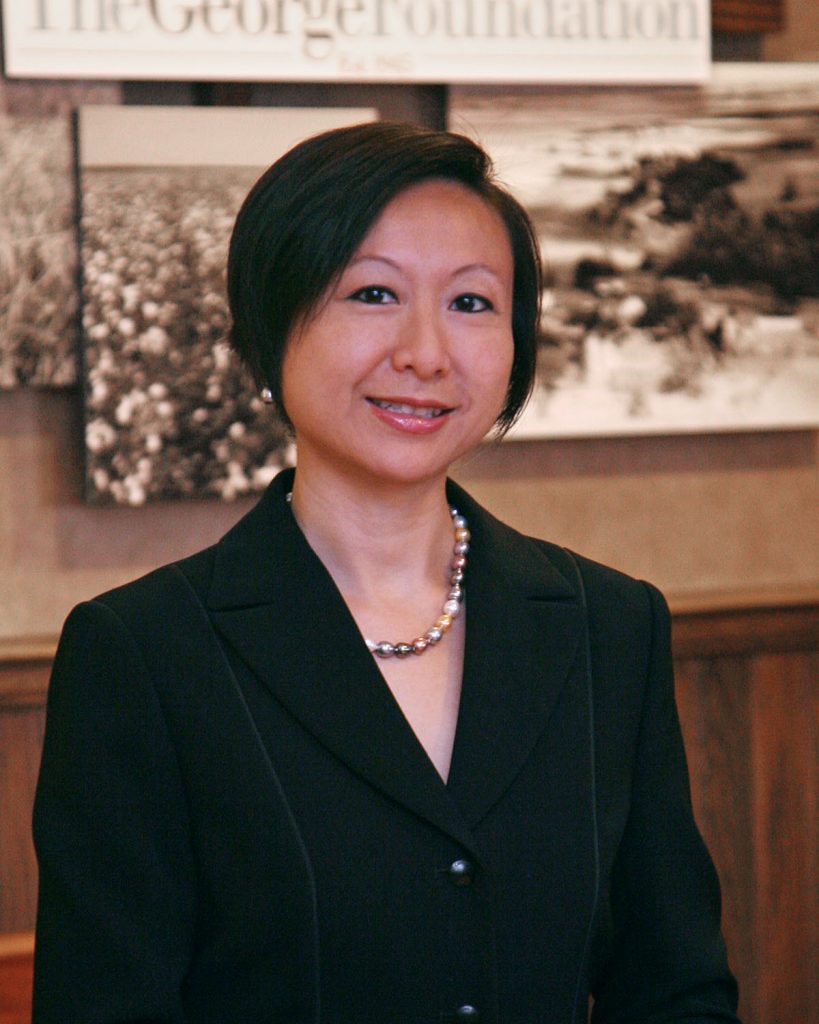 Between March 7, 2020 and April 3, 2021 over 1 million residents in Fort Bend, Harris, and Montgomery counties have filed for unemployment insurance and two out of five have experienced either a "very" or "somewhat" difficult time paying for usual household expenses, as of late February 2021.
While the COVID-19 pandemic has exacerbated pre-existing economic difficulties, it has also worsened residents' mental health, with public health strategies like social distancing limiting access to social networks and support systems. As a result, three out of 10 adults in the Houston Metropolitan Area have felt nervous, anxious or on edge for at least more than half the days of a week in late-February.
Through her work at The George Foundation, Quynh-Anh McMahan has helped to rapidly deploy resources to provide assistance to the most vulnerable in the Houston area, including low-income families, seniors, and women and children at risk of- or experiencing abuse. To date, The George Foundation has contributed over $4.3 million toward COVID relief. "In particular, we heard overwhelming evidence of the increase in mental health needs from school leaders and nonprofit providers. The pandemic has elevated existing stressors and created new ones for families to face. Our investments in school-based counseling, telehealth and peer support groups ensured mental health options were available across a broad geography, and available in different modalities. Even prior to the pandemic, our foundation prioritized investments in mental health; between 2018-2019, our mental health grant making nearly doubled over the prior two-year period."
Throughout her work, Quynh-Anh is inspired by the innovation and hard work shown by Houstonians especially when leveraged with the strengths of a diverse and welcoming community. "My hope is that our community continues to challenge itself to grow in its role as a world leader, demonstrating that humanity and opportunity are not exclusive, and in fact can serve each other well."
As an immigrant from Vietnam herself, Quynh-Anh and her family experienced trauma due to a lack of resources and connections, exclusion and the stresses of adapting to a new life. However, she also encountered critical opportunities throughout her life which drove her to her current career where she is now motivated to provide these types of opportunities for others from disadvantaged backgrounds. "In entering the field of philanthropy I still wear my social work hat in assessing community needs and allocating resources, with an eye toward building opportunity for all."
Jida Nabulsi, CEO at Amaanah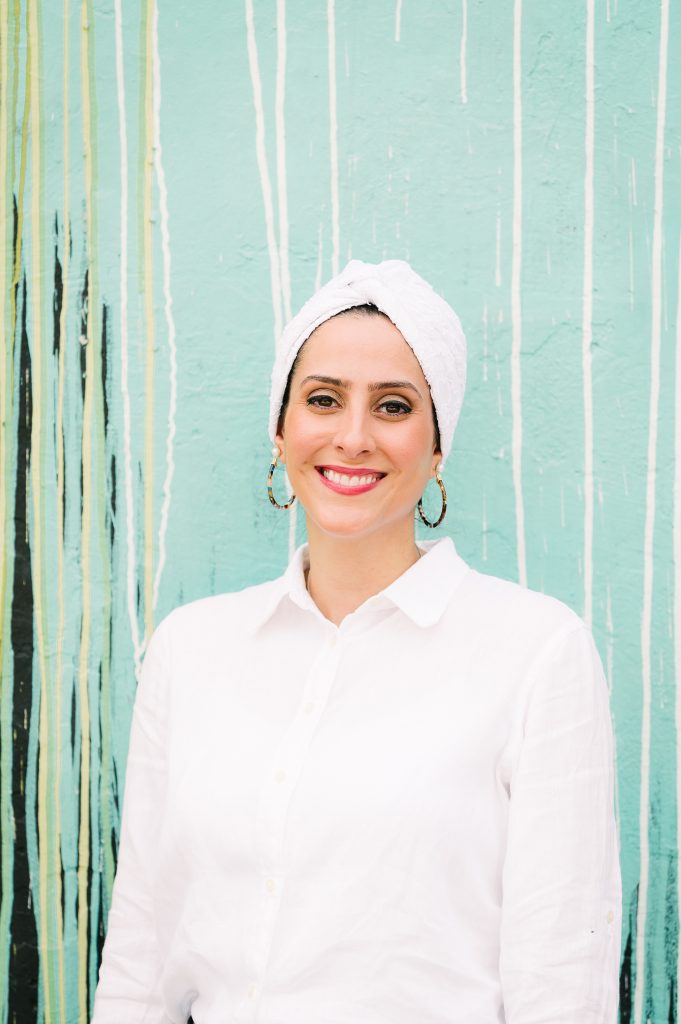 Research has shown a strong relationship between frequent mental distress, 14 or more days of poor mental health in a month, and clinically diagnosed mental disorders such as depression and anxiety. Across the three counties, 9%, 12%, and 10% of adults in Fort Bend, Harris, and Montgomery counties, respectively, reported experiencing frequent mental distress. Although white adults are more likely to have mental health issues than people of color, the consequences of mental illness in minority populations may be more persistent. Lack of cultural understanding by providers and social stigma may contribute to the underdiagnosis of mental illness among people of color and the immigrant population.
Through her work, Jida sees first hand how disparities in mental health manifest in Houston's immigrant communities due to language and cultural barriers, trauma, social isolation and many other factors. These barriers to treatment have a number of impacts, including those on educational attainment, as foreign-born populations in the three-county area are more than three times as likely to not earn a high school degree or its equivalent compared to individuals born in the United States.

Jida works diligently to provide services to the immigrant and refugee population to help them thrive in their new environment and feel a sense of normalcy and social connectedness.
"In the past, nonprofits have advocated for short-term solutions for new immigrants. However, recent studies have shown that these short-term programs do not work. Research indicates that newcomers need at least seven years to integrate properly. Unfortunately, after these short-term resettlement programs, we find women are still struggling to find child care so that they can work, and children are still struggling to learn without the educational support they need because of an overburdened and inadequate school system. Changes are happening faster than the system can adapt, which is why Amaanah is here — to bridge the gaps."
Before beginning her career in the social services sector, Jida worked in oil and gas for ten years and faced several discriminatory experiences due to her gender, religion and ethnicity. After graduating from the University of St. Thomas, where in her senior year she made the decision to wear the Hijab, the first recruiter she interviewed with brought up her Hijab as something that would need to be discussed, going on to imply that employers would need to know when she wears it, when she doesn't, or if she showered in it. That experience, along with a number of other discriminatory experiences, made Jida realize that she should not allow anyone to treat her without respect because of who she is.
"My advice to anyone reading this is to be proud of who you are, know your worth, and do not let trolls bring you down. We all need to learn and grow but not at the cost of our morals and values."
Avani Narang, Director at Indus Cares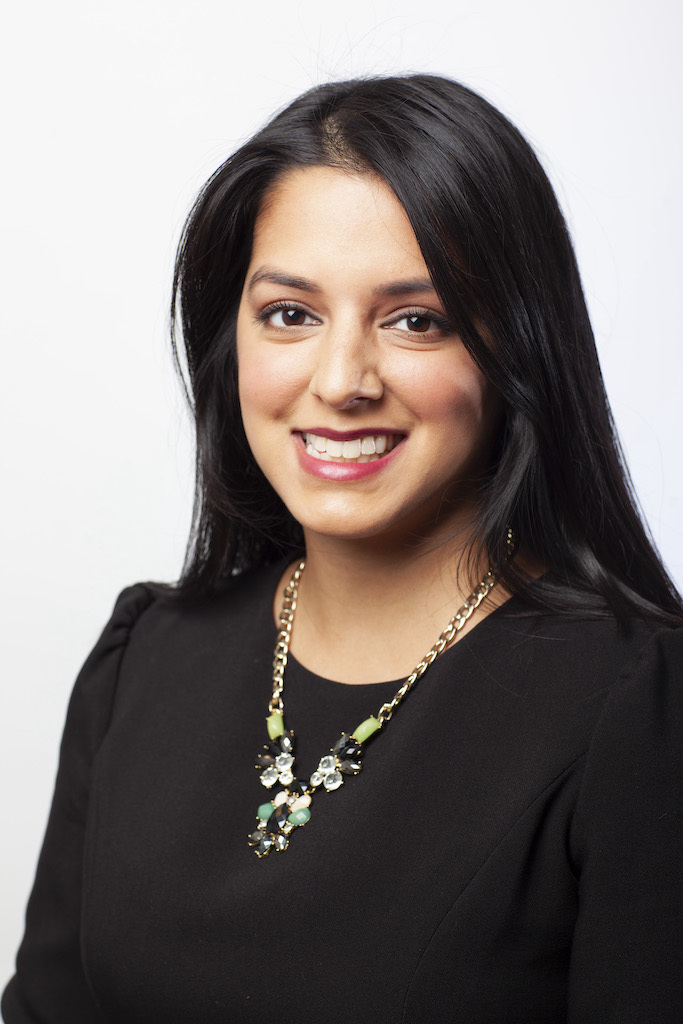 Since the onset of the COVID-19 pandemic, thousands of households have been struggling with many things including food insecurity, access to digital learning, continuing post-secondary educational plans, and accessing resources for COVID-19 testing and vaccinations. In the Houston Metropolitan Area at peak times, 21% of all households and 30% of households with children have reported that they have often or sometimes not had enough to eat. With many school curriculums switching to virtual learning, 40% of households in the Houston area have not had consistent access to computers and internet; and with the economic toll for many due to the pandemic, over 60% of adults who have cancelled post-secondary educational plans did so due to income changes from the pandemic.
Avani Narang became quickly aware and concerned of these issues faced by the community in which she grew up. Working now with Indus Management Group and finding ways to bring resources to their properties in Southwest Houston, she was fortunate her father felt the same way about giving back. Enlisting her father Ajay Gupta to supper her efforts, Avani began strategizing ways to provide resources to their residents who were impacted by both the pandemic and/or Winter Storm Uri. Currently, their team is focused on supporting their residents through distribution of supplies, facilitation of COVID-19 testing, administration of vaccinations, and arranging for guest speakers from the community to discuss continuing education opportunities with their residents.
During her successful tenure at a large consulting firm, Avani found herself yearning to find ways to give back to her community at any opportunity. Consequently, her current work in philanthropy marks a very intentional career shift made out of a desire to create social impact and help move the Houston community forward in any way she could. As soon as the opportunity arose for her to lead the family foundation and join Indus Management Group as Director of Indus Cares, she immediately and excitedly started making the transition.
Although she encountered some push back from people in her life who thought, as a woman in her 30s, she should think of "settling down" and "staying put" instead of moving away from the stability of her current job, she realized she would not be happy unless she was doing the work she was meant to do. Since making this transition, she has never been happier and absolutely loves the work she does and the communities she works with; they inspire her by offering tips and best practices as Indus Cares shifts the services they provide to their residents to mitigate the effects of the COVID-19 pandemic.
"Regardless of any type of competition in our industries, when it came to helping the greater Houston population, everyone opened their door to give some advice and pointers."
Gordon Quan, Co-Founder and Managing Partner at Quan Law Group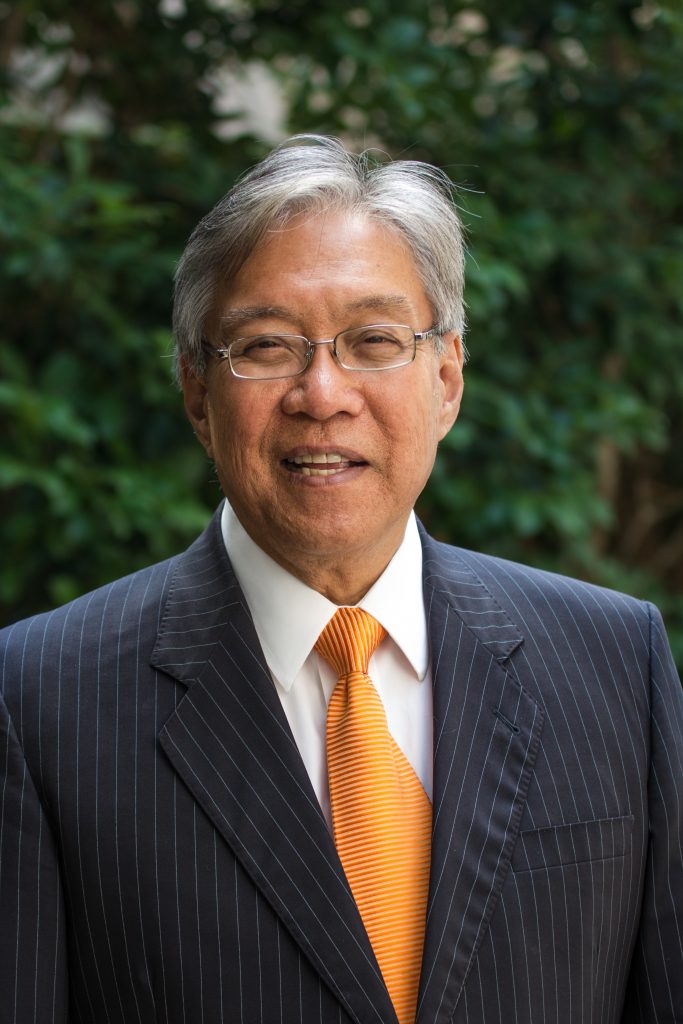 Across the three-county region, more than 60% of residents think that increasing ethnic diversity due to immigration is a good thing. Additionally, 75% of residents in the three-county area also believe that immigrants who came to the U.S. without authorization should be given a path to citizenship if they speak English and do not have a criminal record.
Through founding Quan Law Group, a firm specializing in U.S. immigration law, Gordon works tirelessly to help individuals who immigrate here and want to officially call Houston home. He helps them navigate the often complicated and intimidating government bureaucracy, which he was first exposed to as a law student marrying a woman from Hong Kong.
"As a diverse city with a large immigrant population, I believe Houston can define what the modern American city can be when all are welcomed and respected despite their different cultural backgrounds and are invited to contribute to the common good even for those who do not look like themselves."
Gordon's vision for a better Houston led him to run for office, aiming to show how important immigrants' contributions are to the growth and vitality of our region. He was the first Asian American to ever be elected to an at-large position in the Houston City Council and the second Asian American ever elected to the Houston City Council. During his time on city council, he sought to open doors for job opportunities, funding for clinics and housing, and encouraged individuals to participate in the political process. He vividly remembers a Ramadan dinner on the plaza at City Hall, during which one person told him they did not even know where City Hall was before he was elected but now believes that the people are the owners of City Hall.
Despite the successful outcome, Gordon faced significant obstacles when first running for Houston City Council in 1999 because of his race.
"My campaign consultant said that the public would be leery of an Asian-American candidate. We had to run billboards without my photo to get the public accustomed to my name. When we ran ads, we used an announcer with a Texas accent to introduce me as a person who grew up in Houston and had me say a few sentences to prove that I could speak proper English without an Asian accent."
Gordon may no longer hold a political office,, but he still works every day to make a difference in the community. Today, he works with the Asia Society Texas Center, developing an online curriculum for middle schoolers to educate them on Asian and Asian Americans to combat stereotypes. He hopes to take this work further and develop multi-ethnic experiences that help Houston celebrate its residents' differences and to address bias that fosters discrimination.
Gordon has deep admiration for the City of Houston and notes that, "It has been said that we don't have a great waterfront and mountains, but we have wonderful, caring people. As a growing entrepreneurial city, people willing to work hard have been given a chance to succeed."
Charanya Ravikumar, Director of Development at Children at Risk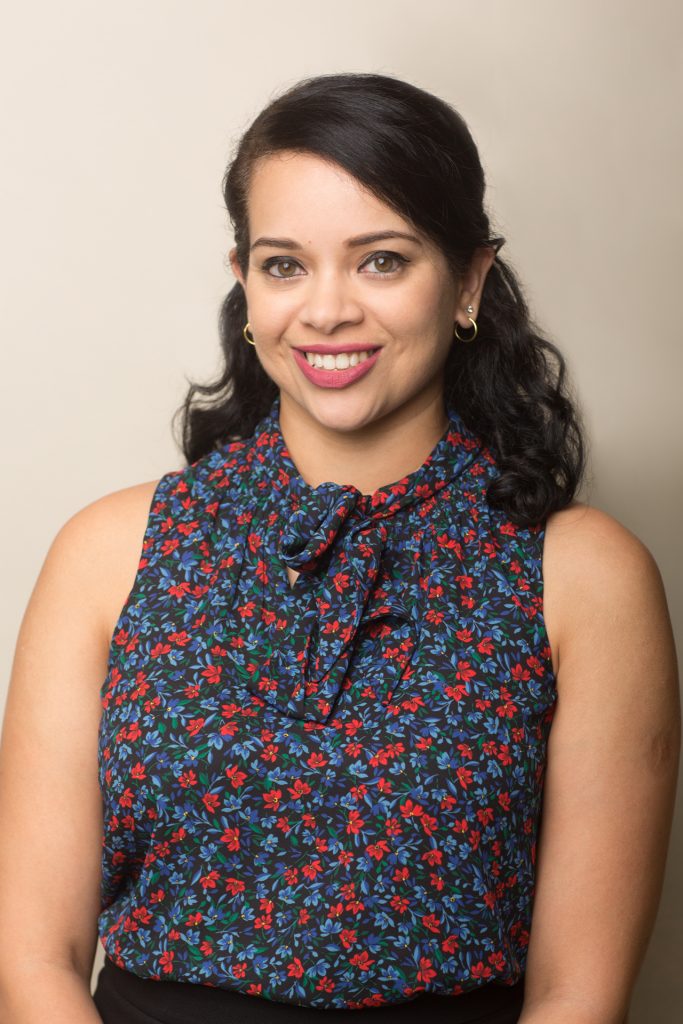 From 2000 to 2017, the population growth for children 17 years old and younger grew faster in Texas (26%) than in the nation overall (4%). In the three-county area, the number of children under the age of 17 grew more than 80%, 25%, and 70% in Fort Bend, Harris and Montgomery counties, respectively. However, more than 20% of children in our region live below the federal poverty line, over 350,000 children are food insecure, and almost half of third-graders are not meeting grade-level standards for reading comprehension. Charanya Ravikumar works hard to advocate for these children, who often can't advocate for themselves, to improve their quality of life by addressing the root cause of poor public policies.
"My vision for a better Houston area is for every child who is born here or migrates here to be supported and provided with equitable access to resources to help them maximize their full potential."
Charanya grew up in India and Singapore and was not exposed to the U.S. public school system until her first job after college. Through her previous work as an engineer, she participated in an after-school program serving Title 1 middle school students, which made her aware of the inequities many children face with access to quality education in our current system. This experience drove her to the career transition she made and ultimately her current job with Children At Risk.
As the COVID-19 pandemic began impacting a growing number of children and families in Texas, Children At Risk quickly reacted to the needs of those they serve by launching a three-point strategy to inform parents, partners and policymakers of resources and best practices; collaborating with nonprofit and community leaders across sectors; and advocating for policies that protect the most vulnerable families. They were also able to build on their work during Hurricane Harvey to rapidly create the Coronavirus Children's Resiliency Collaborative, facilitating cross-sector collaboration to coordinate efforts to support vulnerable kids and families to create the greatest impact.
Charanya is inspired by the generosity and community spirit of Houstonians through her work every single day. "The community comes together to help one another in full force not just in the wake of disasters, but also more quietly on a daily basis, which I find so inspiring!"