The Greater Houston region is filled with possibilities. Across Greater Houston's 10,000+ square miles live more than 7 million people from all walks of life and more than 90 countries. They speak nearly 150 unique languages. They help their neighbors at higher rates than the national average. They create world class arts and cultural experiences. And, most importantly, they work together to create a more vibrant Houston region with opportunity for all.
Whether you're a philanthropist looking for guidance on where your dollars can make the most impact in Greater Houston, or you're just a concerned community member hoping to understand and act on the issues that matter to you, Understanding Houston was created to measure what matters to our communities, so that people like you can do what matters in our communities.

It's been one year since our official launch, and we're amazed and inspired by the outpouring of support and engagement we've seen from our community on a near-daily basis. Through important conversations on social media, inspiring events and compelling guest perspectives, Understanding Houston has achieved remarkable growth in its first year, and our journey is only just beginning.
These are just some of the highlights from year one.
How people are using the website
As an expansive resource, Understanding Houston offers web visitors a number of ways to make the most of our data, including downloadable reports and charts, as well as a voting system that allows visitors to let us know the content we should expand on moving forward.
Here's how use of the Understanding Houston website has panned out over our first year:

17,160 site users: More than 17,000 people have come to Understanding Houston through search engines, social media, or direct referrals since we launched last year, with an average of 1,430 monthly users.
48,063 pageviews: These users have explored more than 48,000 collective pages of Understanding Houston content.
787 report downloads: Nearly 800 reports have been downloaded by users for later use and reference.
218 chart exports: More than 200 charts have been exported by users to include in presentations, share on social media or feature on their website.
265 topic votes: Users have voted for the topics that matter most to them 265 times.
"Understanding Houston has served to inform our work with easy access to explore the data across the topics and subtopics within the website. This has been a tremendous value to have one central location for information."
Jessica Davison – Sr. Program Manager, United Way of Greater Houston
How our community has grown
Understanding Houston launched its social media presence and monthly newsletter in January 2020 to grow our community, inform our users on important issues affecting the region and share new in-depth blogs and events.
To date, we've seen incredible support and engagement in our community, as our social platforms and newsletter subscribers continue to grow month over month, reaching 40,000 people via social media on average each month.
Here's where we stand as of this month:
1,701 total email subscribers
Social media followers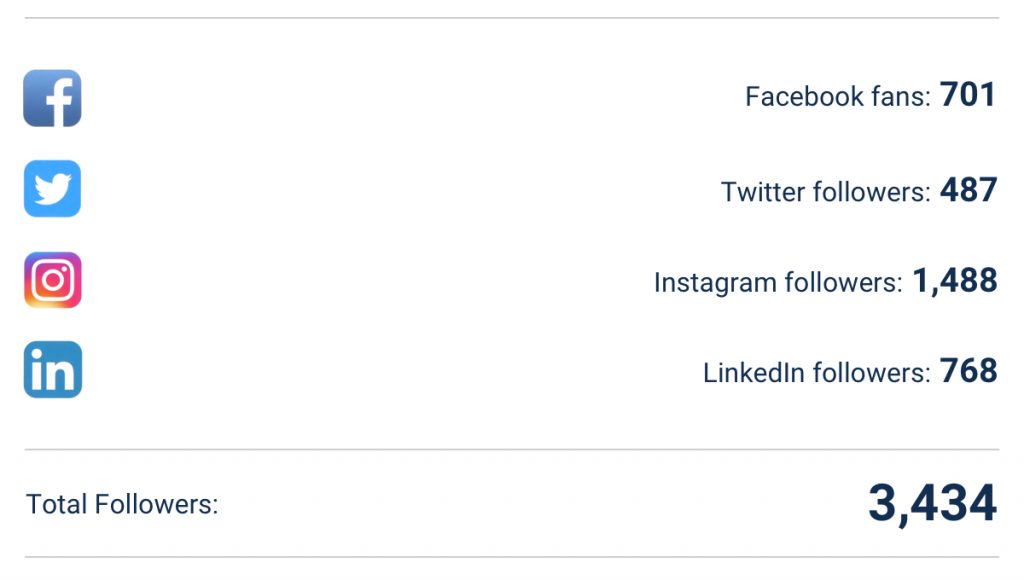 "Understanding Houston helps us stay relevant as we speak the same language of our top health partners who also use Understanding Houston's data reports."
Lharissa Jacobs – Vice President, Health Strategies, American Heart Association
How we've expanded our platform
From the very beginning, Understanding Houston has been a collaborative initiative between the Greater Houston Community Foundation and strategic research partner, Rice University's Kinder Institute for Urban Research. Since our launch, Understanding Houston has partnered with a variety of leaders and organizations including the George Foundation, the Hackett Center for Mental Health, Houston Coalition Against Hate, Houston in Action, January Advisors, NAMI Greater Houston, and many others.
These collaborations resulted in 17 in-depth blogs, including six guest-authored pieces that amplify voices from community leaders.
Expanding Understanding Houston hasn't been limited to the written word; through an ongoing series of successful data briefings and webinars, we've briefed more than 700 donors, foundation, nonprofit and government partners on on key data insights across quality of life issues and topics such as criminal justice and housing inequities, with 97% of attendees reporting increased understanding of the Houston region after attending.
How we've responded to 2020's challenges
2020 has been an unpredictable year by any measure, as each new month seemed to bring with it new challenges. Between the ongoing COVID-19 pandemic and the renewed focus on racial justice and inequality in our region and beyond, the Understanding Houston team rose to the occasion, developing content that enhanced understanding and provided invaluable context to the issues affecting us all.
COVID-19
When COVID-19 began to impact our region, we knew right away that our initial plans for the immediate future — including in-person events, blogs and social media posts — simply weren't going to work as originally scheduled. Immediately, we shifted our focus on social media to helping our followers stay up to day with accurate, vetted information about COVID-19 in our region.

Since the initial outbreak, Understanding Houston has published six original blogs on the impacts of COVID-19, some of which have been among the most viewed blogs on Understanding Houston.
Racial inequality
Following the deaths of George Floyd, Breonna Taylor and several others at the hands of police, the nation's attention turned en masse to issues surrounding racial injustice in our communities. Recognizing our platform's ability to add invaluable context and depth to these conversations, we once again paused our previously scheduled content plans and shifted focus to help our community find answers to their most pressing questions.
With cooperation from our partners, we worked diligently to develop an information campaign consisting of 16 unique social posts that presented a holistic picture of racial inequities and injustices in the Greater Houston area, including an inspiring guest blog by Marjorie Joseph of Houston Coalition Against Hate.

This content resonated with the community and helped hundreds of new followers discover Understanding Houston as we added 528 new followers to our four social media platforms over the course of the campaign.
How we're planning for the future of Understanding Houston
A region as dynamic and ever-changing as Houston requires a resource that can keep up. Looking ahead to our second year, we are already planning two major updates to the existing platform:
A brand new Disaster topic with four subtopic pages crafted to help donors, government officials and community leaders understand the risks and effects associated with recent disasters in our region.
Expanded content and engagement opportunities on economic opportunity that enables deeper learning and exploration of how we strengthen economic security for families across Houston.
With COVID-19 making in-person engagements a challenge for the foreseeable future, we will also continue to work with our community partners to host engaging online data briefings that will keep the conversation going until we are able to host in-person events again.
Thank you to everyone who has made this possible!
Whether looking ahead or looking back, we owe so much to the countless people who have helped Understanding Houston grow into the dynamic resource it is today. To all the donors, partners, guest bloggers, researchers, analysts, developers, designers, writers and followers who keep us moving forward, we are endlessly grateful.
A very special thank you to our founding partners and supporters, our advisory committee, our strategic research partners at Rice University's Kinder Institute for Urban Research, and our communications partners at Baal + Spots and Deutser for their continued support of Understanding Houston.
We also couldn't do what we do without the continued support of our donors. Your support keeps Understanding Houston evolving and accessible for all Houstonians, and we're extremely grateful for the support we've received thus far. If you'd like to see Understanding Houston continue to grow and expand its reach in our communities, please consider making a donation.
Here's to many more years of keeping Houston connected to the things that matter.