Together, we're measuring what matters to do what matters.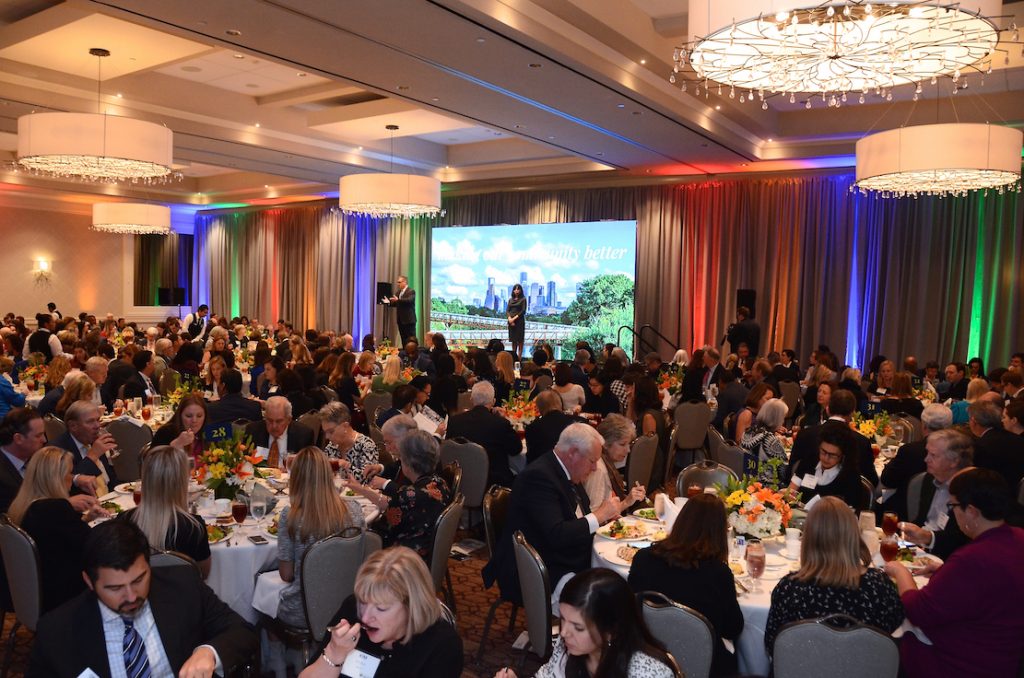 The Greater Houston Community Foundation (GHCF) launched Understanding Houston on November 21, 2019 with a luncheon at the Briar Club.
Understanding Houston, GHCF's new regional community indicators initiative, is designed to promote informed, collaborative action for our community.
Understanding Houston provides an open, easily-accessible website that aggregates independent data from 70 data sources on quality-of-life issues across the Houston region's three most populous counties—Fort Bend, Harris, and Montgomery. It aims to equip community members with the knowledge they need to make informed giving decisions to help create a more vibrant Houston with opportunity for all.
This ongoing initiative, with Rice University's Kinder Institute for Urban Research (Kinder Institute) as a strategic research partner, will evolve to match the needs of the community and respond to feedback.
Understanding Houston covers eight main topics: arts & culture, civic engagement, community context, education, economic opportunity, environment, health, and housing. The topics encompass more than 200 community indicators that provide factual insight into our community's strengths and challenges across the three counties.
"At the end of the day, this initiative is about connecting people and inspiring them to take action. As the Foundation continues to grow with and for our community, Understanding Houston will be a vital resource for our donors, allowing them to work even closer together and with others to create positive change."

– Stephen Maislin, President & CEO of the Greater Houston Community Foundation
On November 21, more than 370 leaders from the philanthropic, business, and nonprofit sectors gathered at the Briar Club for the sold out launch event. Click here to view event photos.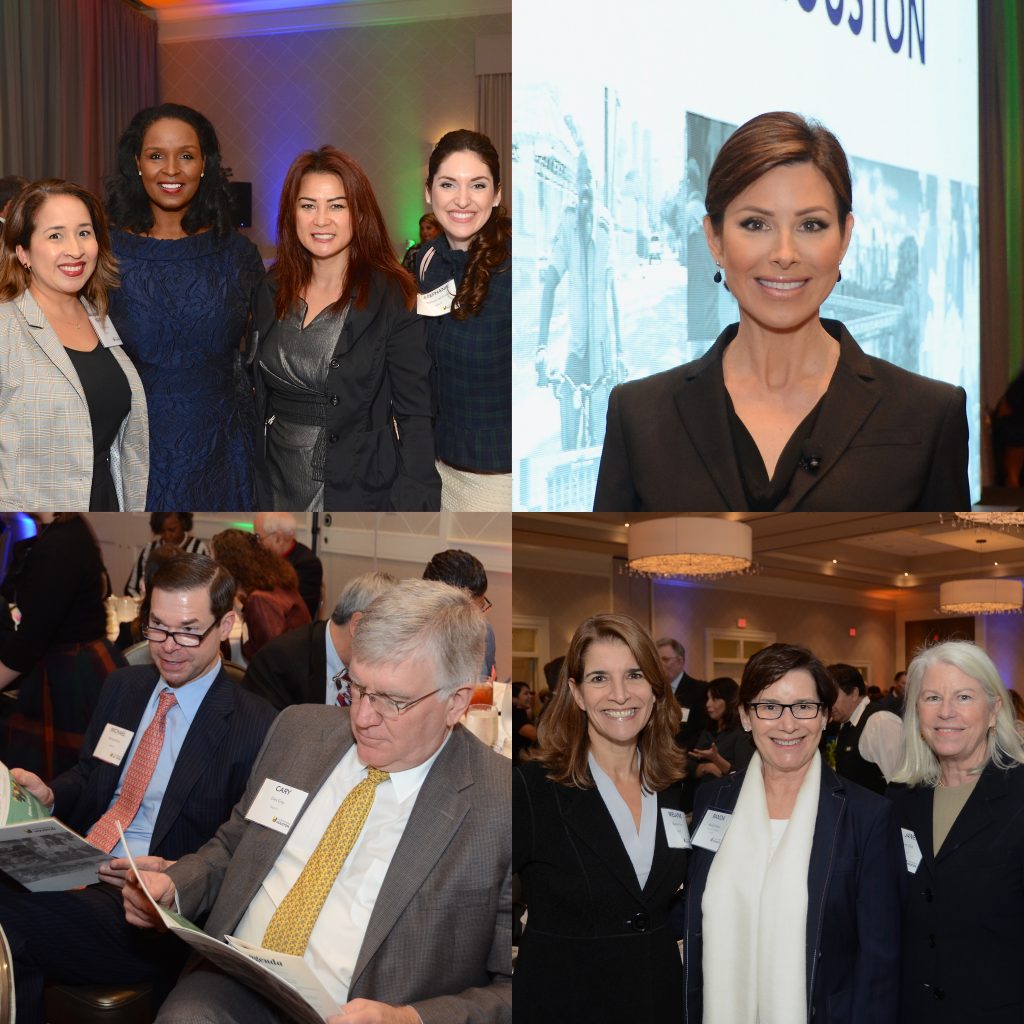 The Greater Houston Community Foundation is grateful to Host Committee Chairs Sheila and Ron Hulme, Laura Jaramillo, and Randa and K. C. Weiner, as well as the entire Host Committee, Indicator Advisory Committee, and the GHCF Governing Board for their support in planning a successful launch.
Before the event, guests were asked to participate by voting on "What Matters to You." Everyone had an opportunity to cast their vote and become a part of this revolving installation. The commonalities in passions sparked lively conversations about quality of life in Houston.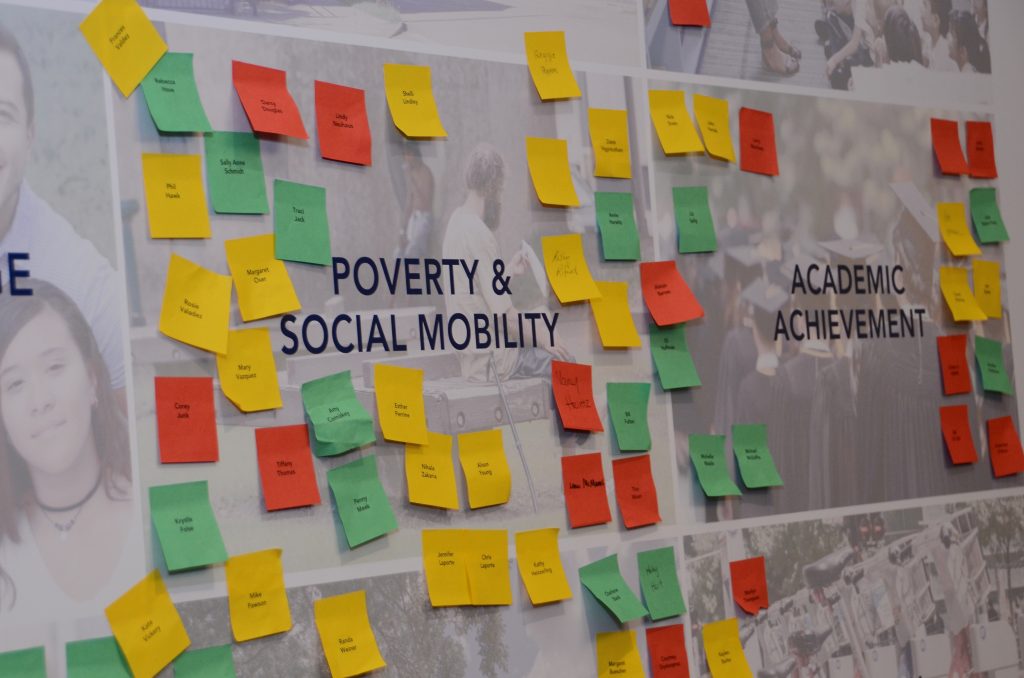 During the luncheon, emceed by Domnique Sachse, KPRC Channel 2 News Anchor, guests heard from passionate leaders about the topics that mattered most to them. Winell Herron, Group Vice President of Public Affairs, Diversity and Environmental Affairs for H-E-B, shared H-E-B's focused efforts in improving access to quality education, particularly supporting successful teachers who make a difference in the classroom. Julie Martineau, Executive Director for the Montgomery County Community Foundation, spoke about housing affordability in Montgomery County and the importance of living where you work, play, and pray. Quynh-Anh McMahan, Senior Program Officer for The George Foundation, spoke about her deep personal connection to Fort Bend County, mental health, and previewed The George Foundation's exciting new plans. Finally, Frost Murphy, GHCF Governing Board Member and entrepreneur, shared his journey spearheading new efforts at HeartGift to help more children across the world, his new work with others to address child poverty, and the support Community Foundation provided him on his philanthropic journey. Together, speakers informed how impactful data can be in making significant change, how these specific topics genuinely affect them on a personal level, and about the commitment to be a part of that change.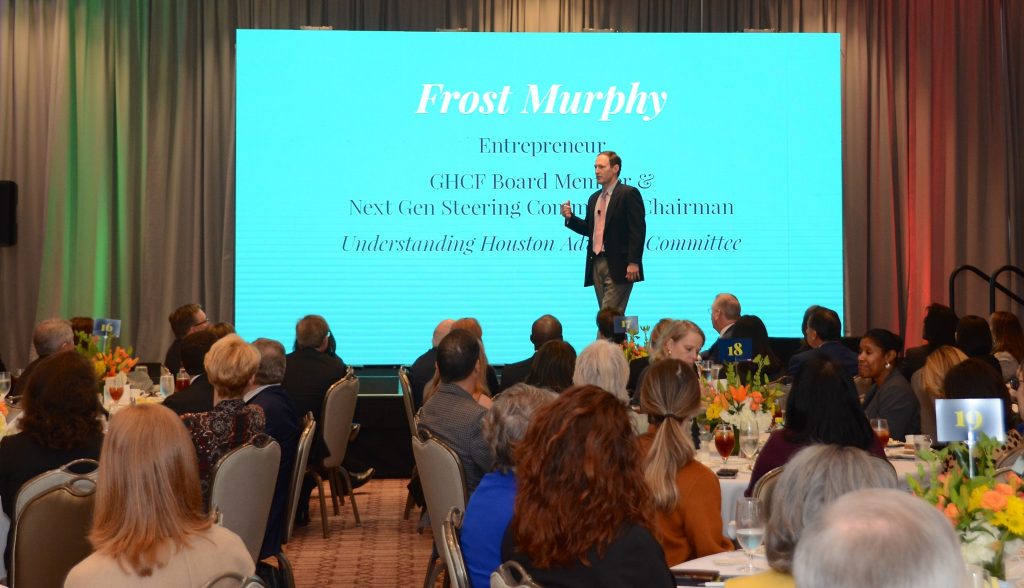 "So…whether your passion is reducing childhood poverty,
training heart surgeons around the world,
or whatever is important to you –
Greater Houston Community Foundation can help get you
the data you need to make a bigger difference."

– Frost Murphy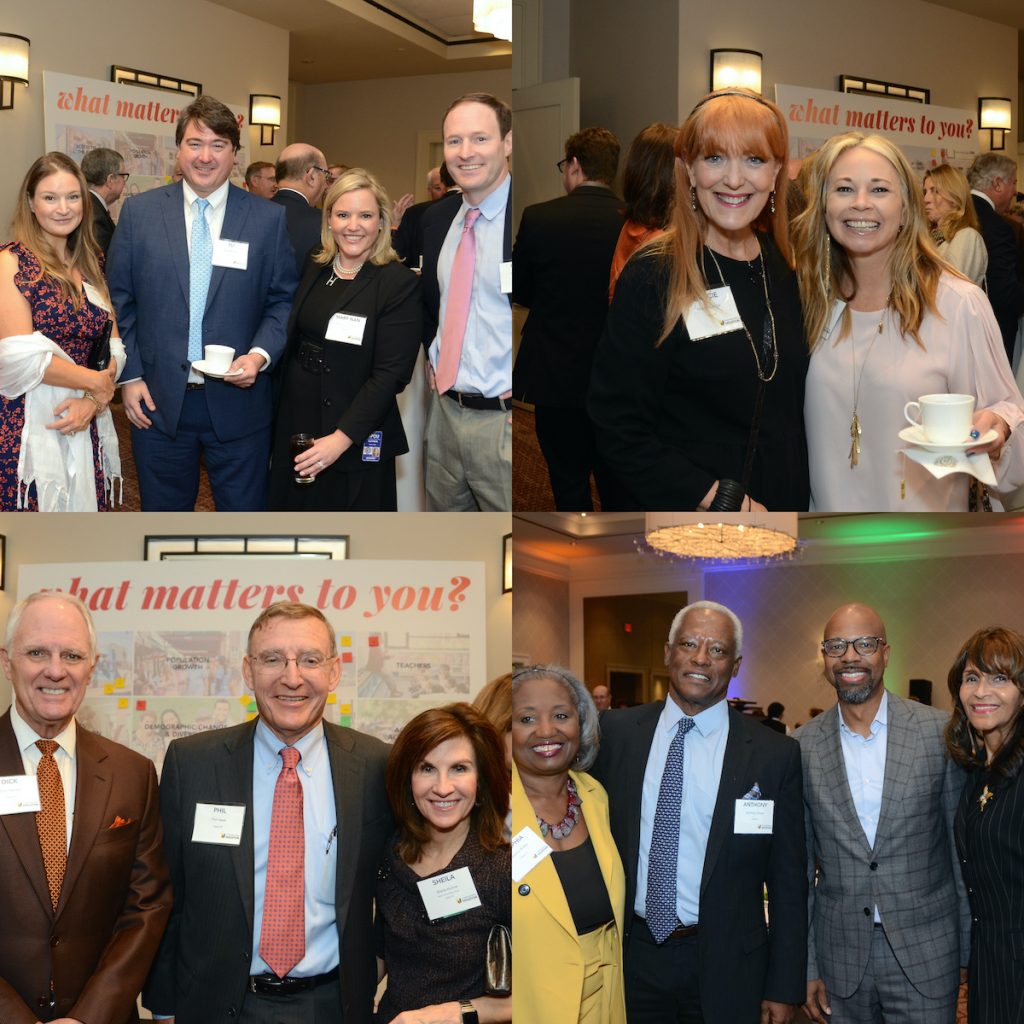 Thank you to the many individuals, community-based organizations, philanthropic funders, data partners, and civic and corporate leaders who have supported this effort.