This Transit Equity Day, we would like to acknowledge and thank Janis Scott for her unceasing commitment to improving and preserving public transit access for all Houston-area residents. Janis truly embodies the values central to transit equity.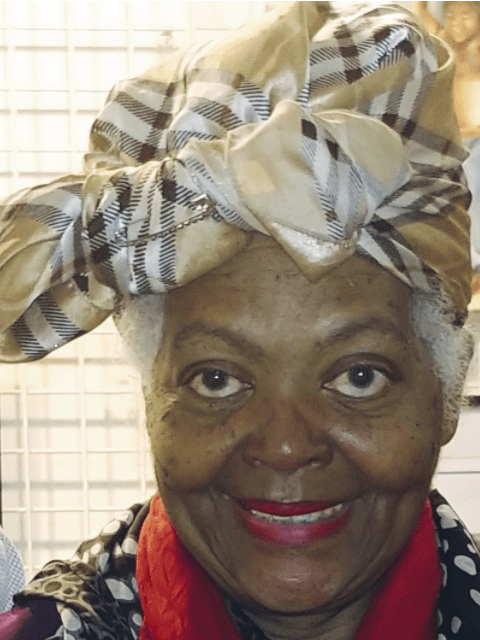 A Rice University graduate and a native Houstonian, Janis has been riding the bus all her life. She knows the lines, the drivers and the riders; she also knows the board members and executives who keep them moving. And when some of those crucial lines faced cuts, Janis knew exactly where to go to help riders' voices be heard.
"We want comfortable, dignified waiting areas for our buses. We should not continuously have to ask and beg and plead for basic amenities," said Janis of Houston's underserved public transit users. "My vision is crossing 'boundaries,' not feeling like I'm imposing, taking a chance on rejection. Not answering if asked what part of town I live in, and if I live in a bad neighborhood."
As Janis' voice for Houston's underserved transit users grew louder, her profile rose, eventually earning her the nickname "The Bus Lady" and a seat on the board of LINK Houston, where she fights for more equitable access to public transportation.
Fewer than 5% of households in Fort Bend and Montgomery counties are located within a quarter mile of a public transit stop. In Harris County, that rate climbs to 38%. In LINK's 2020 Equity in Transit report, the three high-demand areas for more equitable transit investments include east and southeast Houston, southwest Houston and the Greater Greenspoint area. These communities have higher levels of poverty and lower rates of vehicle ownership compared to the overall county. The report calls for four main recommendations: 1) Increase frequency of routes; 2) extend service hours; 3) improve reliability and on-time arrivals; and 4) pursue accessibility and other transit stop upgrades.
As for the nickname "Bus Lady," Janis is proud of the reputation she's built: "The nickname 'Bus Lady' started as a quick way to identify me when my name could not be quickly recalled. There have been some METRO folks who have asked for my advice on what is being done, since I tend to have a non-conformist view on what 'everybody else' thinks and does. Some have in fact put their phones down and relied on me to be 'their Google' transit app! I am honored to be a go-to source when someone is stuck, confused, and needs assistance. I'm happy to help!"